World Recorded Republic Day of 2018
10 Countries participated on 26th January, held ASEAN- INDIA summit
It is a common trend that, on each Republic Day Function, any of one country's Chief is invited for Chief Guest of our function, but this year, on 26th January, 2018, Narendra Modi, Prime Minister of India has invited 10 Nation's leaders as Chief Guest. He has also kept ASEAN-INDIA Summit on 25th and 26th January, with these 10 leaders and had the most useful discussion with some issues solutions and new initiatives.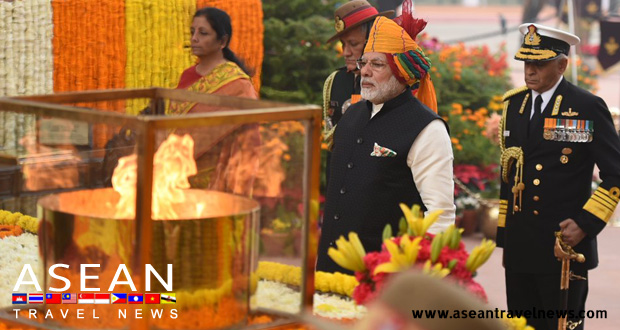 For the Republic Day function, the 10 Nation's leaders have participated at New Delhi, were from, Thailand, Vietnam, Indonesia, Malaysia, The Philippines, Singapore, Myanmar, Cambodia, Laos and Brunel. Indian Defence Minister, Nirmala Sitharaman said that, "The Prime Minister's intention that the 'Look East' policy should now be the 'Act East' policy is really taken place."
Narendra Modi, The Prime Minister of India, is so popular for the best relation and co-ordination with foreign countries, since four years. Either he is visiting the country and discuss the policies and new initiatives with them, or he invite the foreign country's leaders to India, represent Indian culture with strength to them and tried out the new technological and financial relations with them, to make the Indian Economy, more smoother and faster.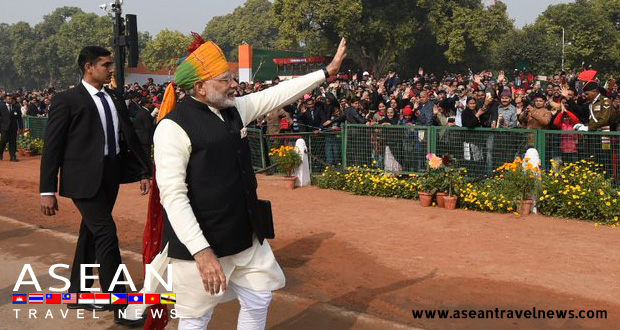 Indian External Affairs Minister, Sushma Swaraj has inaugurated The Bharat ASEAN Maitri Park, a day ahead, on 24th January, 2018, of the Summit.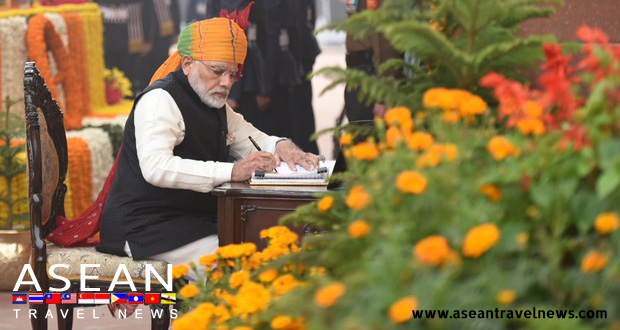 P.M. Modi received President of Philippines, H.E.Rodrigo Duterte in Hyderabad House on Wednesday. During their meet, "Trade & Investments, Defence & Security, Education & People to People co-operation" were discussed and also an agreement to facilitate investments was signed. With State Counselor of Myanmar, Aung San Suu Kyi, Modiji has discussed on intensifying bilateral co-operation, including key decisions taken during P.M. Modi's visit to Myanmar, in 2017. Vietnam's P.M. Nguyen Phuc has discussed for Long standing traditional & strategic partnership. They also discussed on trade & investment, defence, maritime & other areas. An agreement was also signed in areas of Information & Broadcasting and Space Co-operation.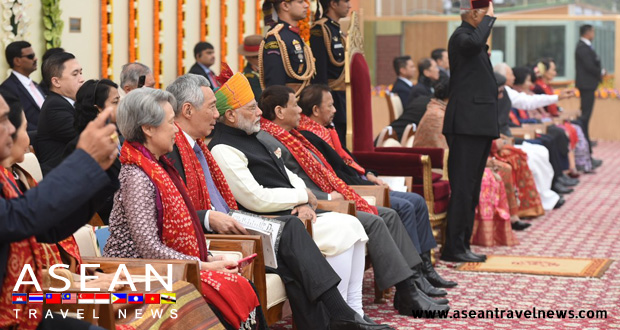 Harsh Pant, a Professor of International Relations at the London based King's College asked that, "India & ASEAN are today central in shaping the emerging regional architecture in the wider Indo-Pacific. The true are the crucial to the creation of new 'rules of the game' in Asia, at a time when the region is in the throes of a disruptive phase that could well determine the future balance of power."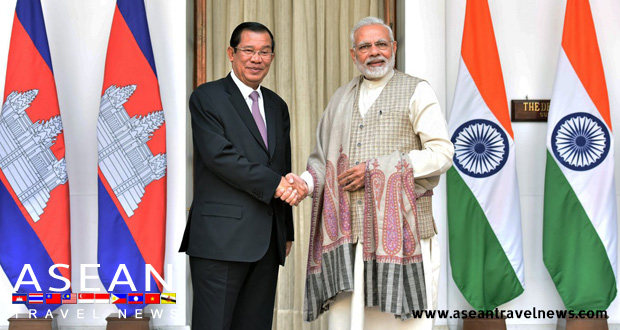 The all ten leaders of ASEAN Summit also met to The President of India, Mr. Ram Nath Kovind. President of India had a lunch with Team ASEAN for welcoming and honoring them in India.
India views the ASEAN region as an economic partner, given its high growth rates, and its approximately 600 million people as a market. New Delhi has targeted 200 billion dollar in bilateral trade with ASEAN countries by 2022. India is also looking at ASEAN as its development partner, especially with regard to improving the economic conditions in its insurgency wracked northeast.
BHARAT-ASEAN SUMMIT has done number of agreements for development, technology, Defence and empowering economical strengths. This meet was a real improving meet for our Nation and all credit goes to our beloved Prime Minister, Narendra Modi.
A warm salute to Narendra Modi for new initiative.