The Penang Convention & Exhibition Bureau (PCEB) held the Penang Sales Mission to India at New Delhi today with an objective to promote Penang as the preferred MICE destination. Led by Ashwin Gunasekeran, Chief Executive Officer, PCEB, the mission is supported by a delegation of 17 partners from Penang, including the state bureau for leisure travel – Penang Global Tourism, hotels, destination management companies, event experts and PCEB's official airline partner, Malaysia Airlines.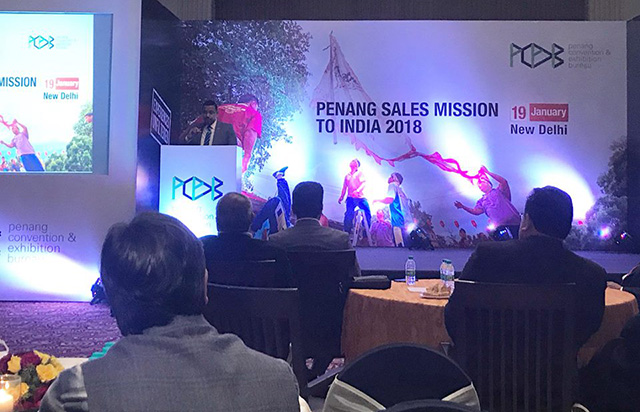 "India is one of the top five markets for business events in Penang, and over the past year, we have received encouraging interest from event planners and conference organisers. India is the sixth highest generator of tourists to Malaysia. This mission is joined by some of Penang's finest offerings in the hospitality, travel and events sectors, and will showcase the best of what Penang can offer to the Indian market." said Ashwin Gunasekeran, CEO, PCEB.
The Executive Team from Network of Indian MICE Agents (NIMA) also had an interactive meeting with Mr Ashwin Gunasekeran during the event at New Delhi and discussed colloration for the promotion of Penang as a preferred MICE destination from India. "We see Penang as a potential and complete MICE destination for Indian market and NIMA is committed to work closely with PCEB to assure growth in MICE movement to Penang in times to come", said Maj Vikrant Gulani – Coordinator NIMA and Director Operations at Incentive and Conference Planners.